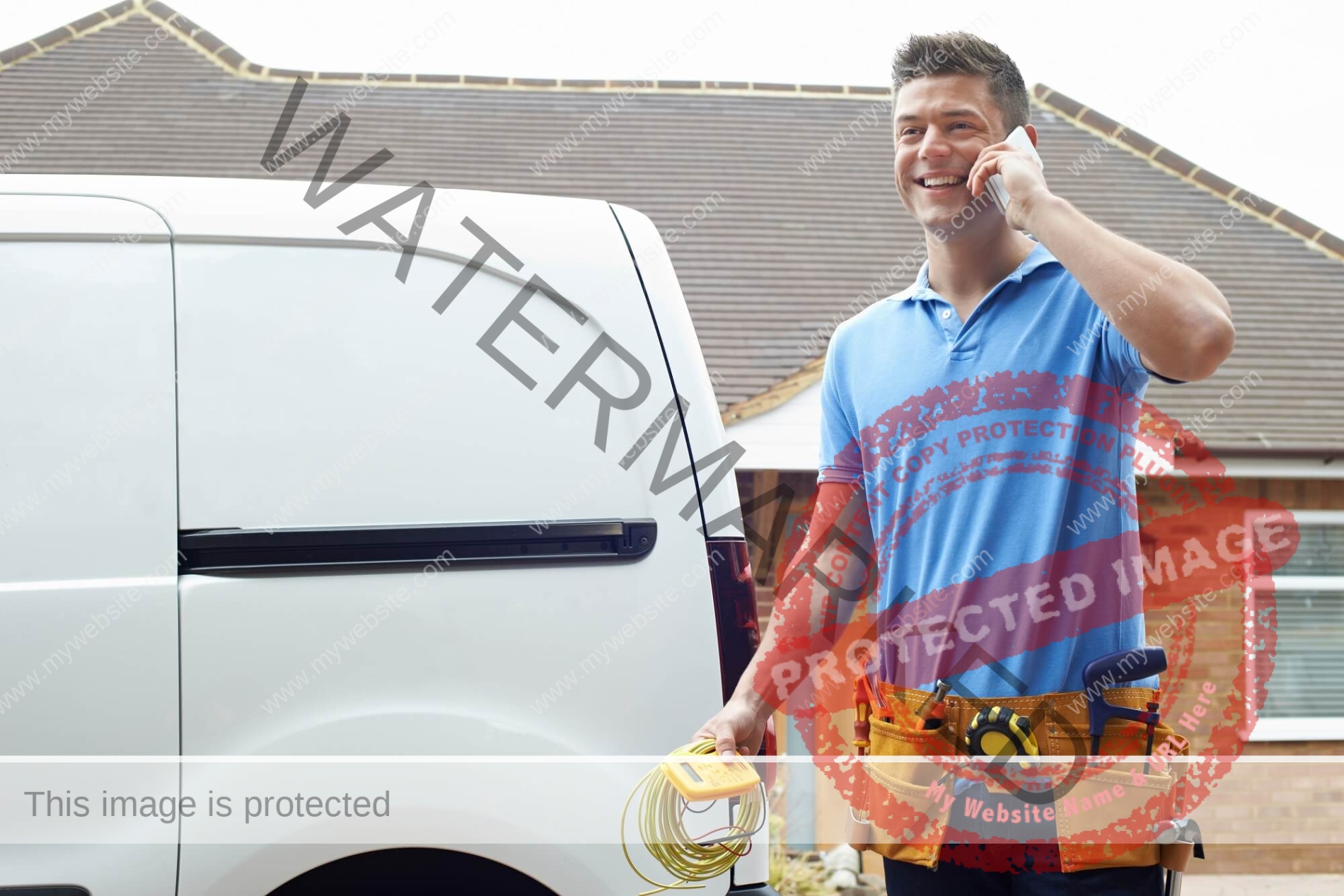 Who am I?
My name is Kim Hopkins. I have owned and operated a contracting company in Los Angeles for over forty years. Through a lot of ups and downs I have learned what works and what doesn't work in creating a successful contracting company
Starting with myself, one old truck and a few tools, my company has grown into a 30-person business that pretty much runs itself, with a revenue of several million dollars yearly. Along the way I've had the good fortune to meet and work with many great people and also to earn enough money to enjoy a financially secure and comfortable future. I'm semi-retired now and want to share with you some of the key ideas I have learned and used to create the success I have had as a contractor.
Although my own company specializes in electrical contracting, this book is not specifically about electrical contracting. This book is about what you need to know to operate any type of contracting business. From a business standpoint, Plumbing, HVAC, Roofing, Painting, Framing, Electrical, house cleaning, window cleaning, landscaping, pool maintenance, piano tuning, or any other kind of contracting or service business, all have the same basic operating requirements. Any owner of a contracting company, in order to be successful, needs certain qualities and skills and assets.
My goal in writing this book is to communicate, in the shortest and easiest way possible, the basic skills and actions necessary to succeed as a contractor. Some information might be fully stated in only one sentence or in a single paragraph. This does not mean that the information is not important to running a successful contracting business. If it wasn't important, it was left out of this book.
Should you read this book?
Let me ask you a simple question — What is your main reason for being a contractor?
I have asked many contractors that question and I have received many different answers. Some like being their own boss. Others like the freedom of deciding their own hours and being able to choose the kind of jobs they will take on. But whatever other reasons they gave, there is one reason they all have in common: TO MAKE MONEY.
I believe that this is a very good reason. In fact, I believe it is the most important reason to own a contracting business. The main purpose of this book is to show you how TO MAKE MONEY as a contractor. Of course, you will need to do more than just read a book to be successful. Nobody is going to simply hand you a lot of money. You're going to have to work smart, and work hard. But if you read this book and are able to apply its basic principles, I believe that you will have a very good chance of doing well as a contractor.
If you're thinking about starting your own contracting business, or if you are having trouble with one that you already have, or you just want to take your small contracting business to the next level, I have written this book for you. It covers the basics of running a contracting company, how to create a constant stream of new jobs, how to make and keep happy customers, and how to manage your employees so that both you and your employees can earn an above average income.
When I was first starting out in business, I soon found myself working very hard but losing lots of money. I was desperate to find out how to succeed in the contracting business. Unfortunately, at the time, I couldn't find any book or at least any book written by an actual contractor who had actually built a successful contracting business. I was pretty much forced to figure it out on my own. I promised myself that if I ever did learn the ins and outs of how to succeed as a contractor, I would someday share this information with others.
I'm not an MBA, a "Life Coach" or any kind of "Business Guru." I'm just a guy who wanted to start their own contracting business and, after a lot of trial and error, eventually learned how build a successful contracting company.
The information in this book is not based on business theory, it's based solely from my personal experience of learning how to successfully run my own contracting company. And if you decide to read this book, I hope this information will help you to achieve your own contracting goals.
Wishing you every success!